Can I share my iQ benefits with my friends or family?
Yes, if you have a Protect Plus subscription then you can share your iQ with up to four other people at no extra charge.
If you have a Protect or Solo Subscription then you will need to upgrade your subscription in order to share access to your iQ.
How do I share my iQ?
You can share your iQ using the iQ app and following the steps below.
Click on iQ settings and select "Shared Access".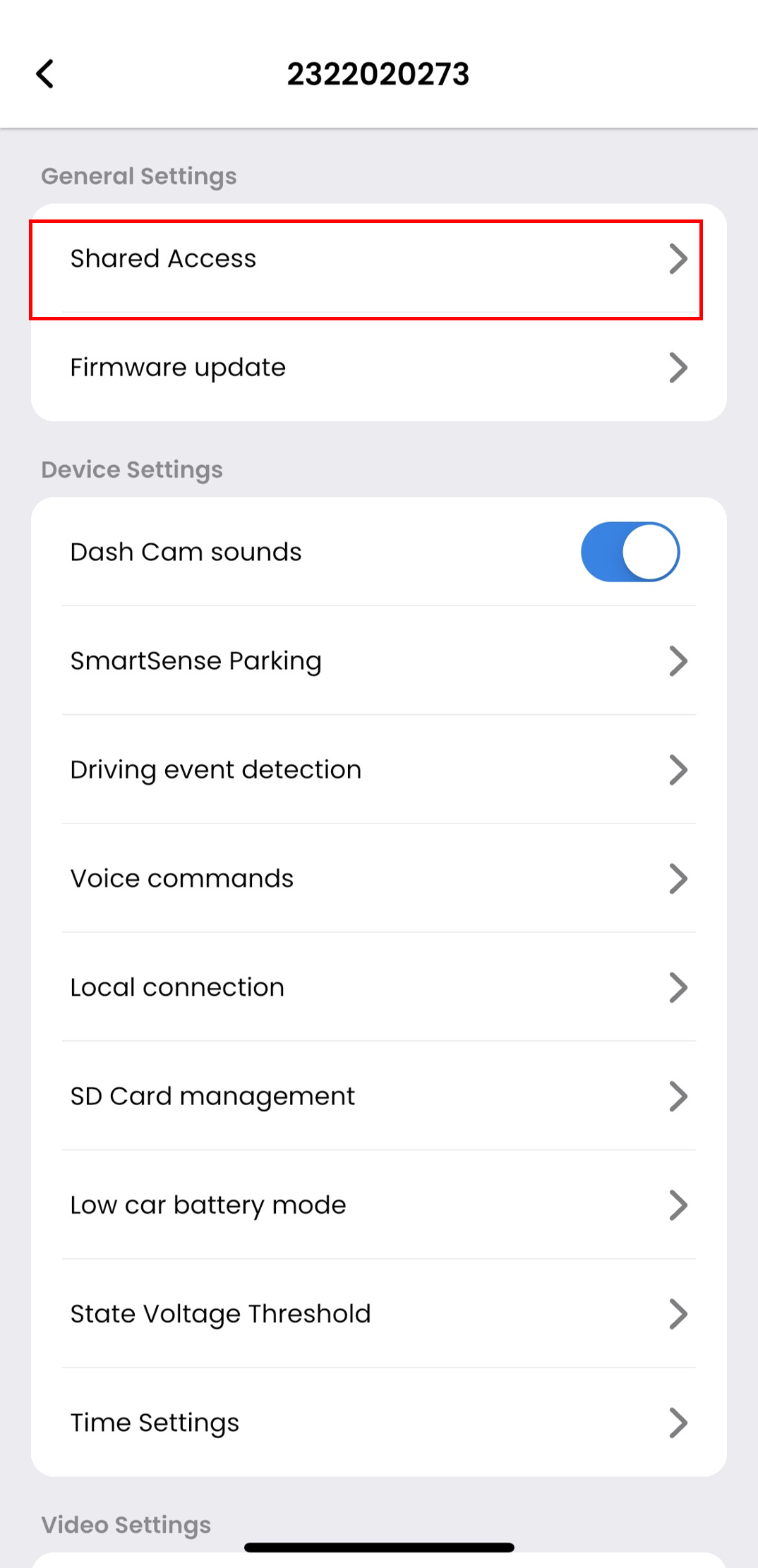 Tap on the "Add a shared user" button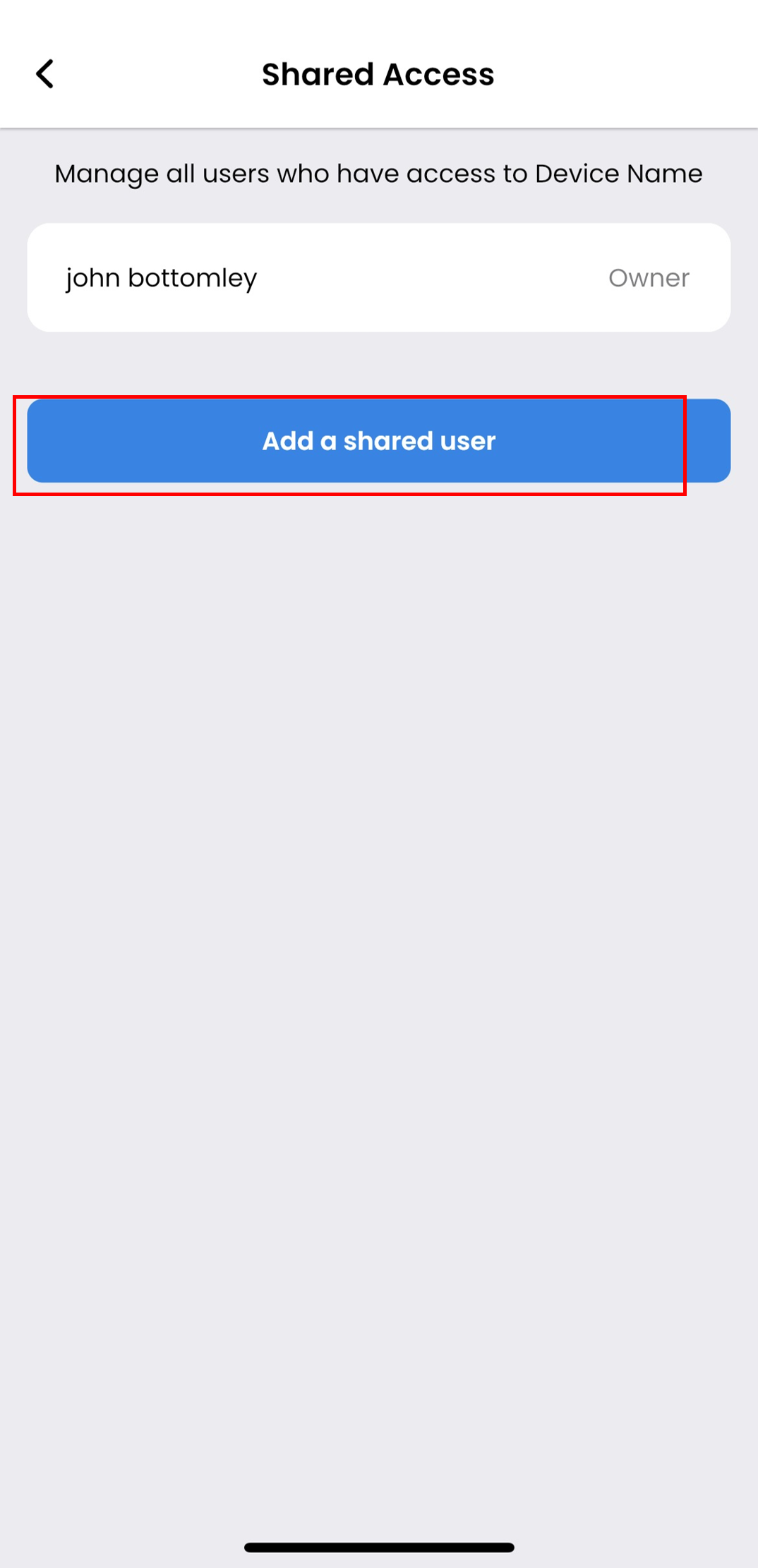 Ask the person that you would like to share your iQ with to follow the instructions displayed in your iQ app and scan the QR code displayed when prompted.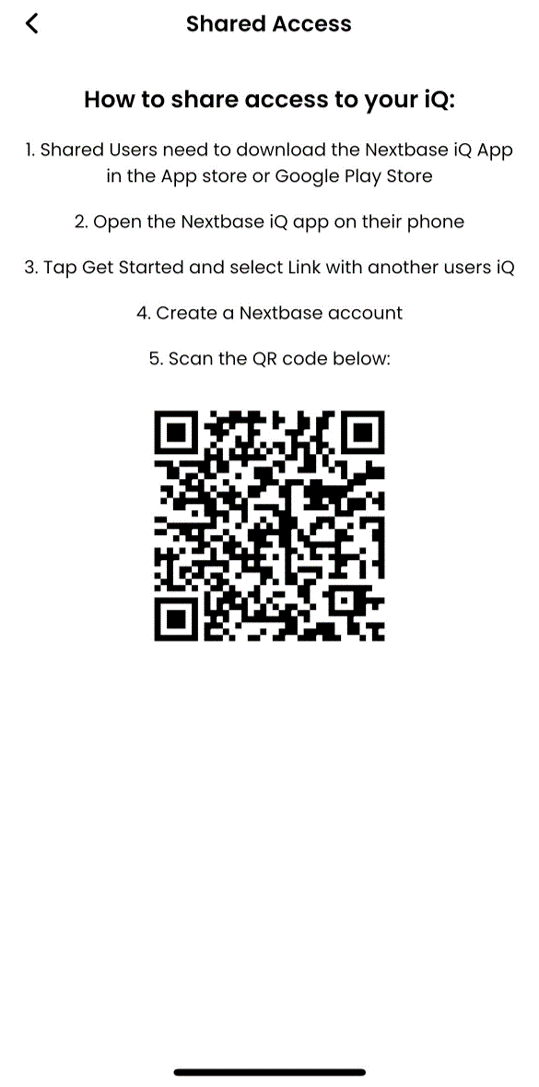 What do people who I share my iQ with have access to?
If you have shared your iQ with someone then they will have access to almost all features and functions that are included with your iQ subscription.
The only areas of the iQ app that they will not have access to are Payments, Subscriptions, Shared Access and Delete Videos.
How can I stop someone that I've shared my iQ with from having access?
You can manage who your iQ is shared with by opening the "Shared Access" page in your iQ app.
This will show you who your iQ is shared with and will allow you to remove Shared Users